Jeevan Ghadtar Shibir
Registration for JGS 2019 is live! Click on the Sign Up button to login to your dashboard and secure your child's place.
Deadline to Register has now passed. Registration is now closed for all baalako. 
Friday, 23 August 2019

to

Monday, 26 August 2019
Hopehill Scout Campsite
Wrotham Road
Meopham
Gravesend
DA13 0QJ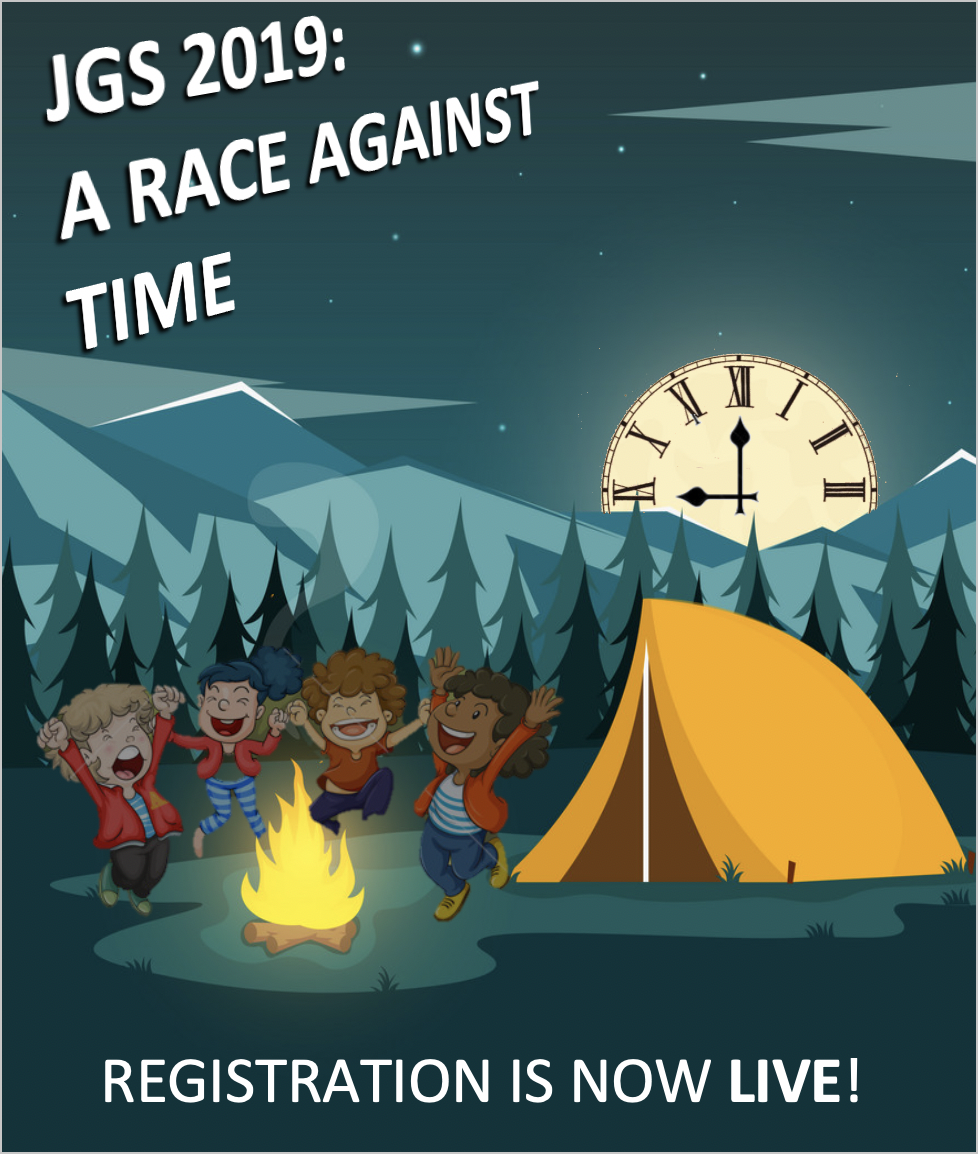 The Karyavahi Samiti would like to invite all baalako aged 10 and above to join us for an incredibly diverse, once in a lifetime adventure!
Jeevan Ghadtar Shibir (literally meaning 'Life Moulding Camp') is a four day camping trip which aims to encourage independence, and provides a unique life experience in which baalako engage in a variety of activities in a safe environment.
JGS will provide baalako with an opportunity to learn about the importance of leadership, teamwork and self-control as they tackle challenging but thrilling activities, whilst developing their confidence to try new things and develop key skills which will help them throughout their life.
'Have a look at last year's JGS video to see what we do! 
This year our theme is 'A Race Against Time.' We will be exploring how to spend our limited time on this planet, working towards a better future for everyone. Take a look at our first promo video by clikcking on this LINK
It's a great opportunity to meet our our bhaio and beno from both London Kendras, make memories and create friendships that will last a lifetime.
More information, including the kit list are below.
Start and End Date
Departure:          Friday 23rd August          07.00
Arrival:                Monday 26th August       18:00 
Meeting point:     Roe Green Park, Kingsbury Road NW9
Kit List - to be packed
Sleeping bag, pillowcase and camping mat 
2 pairs of Shishukunj uniform (white t-shirt and navy bottoms)
2 warm sweaters or jumpers (navy)
4 pairs of white socks
Extra Navy Tracksuit bottoms
Raincoat/waterproof jacket (hooded)
1 pair of extra sports shoes (white)
Reusable water bottle
Night clothing
Underclothing
Hand towel, soap
Bath towel
Wet wipes
Toothbrush, toothpaste, comb
Plate, bowl, spoon, mug/plastic glass (not steel)
Carrier bags
Torch and batteries
Notebook and pencil/pen
Watch
Updated: Sunscreen and hat
All items must be named. With the exception of the sleeping bag, all items should fit within one small/medium sports bag.  Baalako must be able to carry their own luggage.
Forbidden Items
Jewellery
Make Up
Mobile phones/handheld electronic devices/games
Sweets/chocolates/chewing gum and any other food
Playing cards
Audio devices
Money
Aerosol cans
Rules & Regulations of the Shibir
No Shibiri may leave the Shibir site at any time without permission of the Karyavahi Samiti.
All Shibiris will be courteous and respectful to other members, the general public, and behave responsibly at all times.
The use of offensive language is strictly forbidden.
Shibiris will be held liable for any wilful damage to the site or to Shishukunj property.
Only food served on the weekend will be consumed. All food will be vegetarian. No dietary requests other than those for religious or medical reasons will be accommodated. Such requests must be submitted in writing by a parent/guardian with the application form.
No other items, other than those on the list above shall be brought on the weekend. Any forbidden or inappropriate items found will confiscated.
All personal medication must be given to the first aiders on arrival.
Shishukunj will not be held liable for personal injury, damage or loss of personal belongings.